Bumper cars birthday party are so famous for its functions around the world. They are suitable for any places, like birthday party, carnival party etc. At the same time, people can use them on every festival,like Christmas Day, Children's Day. Kids ans adults love them so much that can not stop playing them for fun. However, what kind of bumper cars for birthday party is suitable to choose? Battery bumper cars are the best choice. Nowadays Dinis has made all kinds of bumper cars to sale, water dodgems, mini cars, ice dashing cars, carnival dodging cars and so on. Whatever do you want to buy, we can meet you all needs. At the same time, we invite you to visit our factory.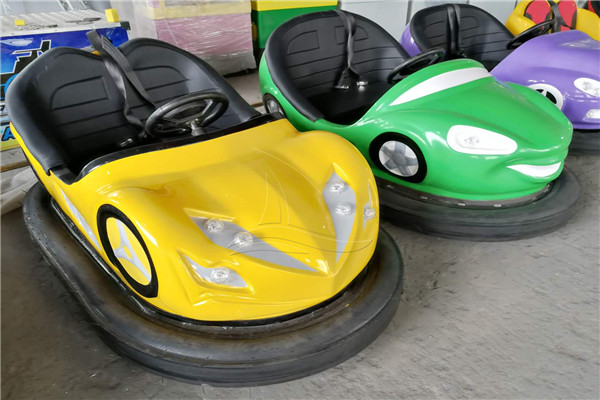 Parameter:
Carnival Laser Tag Bumper Car with Battery for Sale
Size: 1.9*1.2*0.9 m
Power: 350 w
Battery: 12 V, 80 A; 2 pc
Capacity: 1/2 persons
3 best kind of bumper cars birthday party in Dinis
Christmas bumper cars
Obviously, Christmas bumper cars are suitable for Christmas Day. This kind of electric dodgems are new type in Dinis. On the forthcoming Christmas Day, please have more fun with family. This kind of activity can add communications with your family and make you live a good life and bright future. However , if you do not prepare for Christmas gifts, maybe carnival dashing cars are the best choice for you kid and families. During the process of playing dodgems, make them happy from inner heart. To some extend, you play an important roles in kids and families heart. All of them will feel proud of you.
Carnival bumper cars for birthday party
Carnival bumper cars are more and more popular around the world. Over the development of economic, people hope themselves to enjoy life and get a lot of fun by parties. So they invite a lot of friends to hold a big party at home and outside. And then they will play important roles among friends, families, even business parties. People want to seek adventured and excited activities to decorate their daily life. Carnival dashing cars will bring different amused experience.welcome to join us as soon as possible, we are waiting for you.
Racing bumper cars for birthday party
This game is known for speed. But it is full of amusement if you play it. You will fall in love with them for a while. However, it is very important to keep safe. Therefore, this kind of dodging cars need to keep accompany with parents. If you want to play, kids need to be up to 12. Do not miss this chance to play this fast racing dashing cars.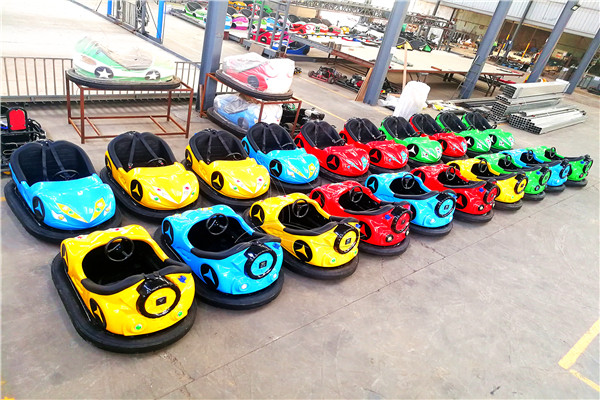 Parameters:
Indoor Bumper Car Hot Sale 2018 Dinis
Size: 1.9*1.2*0.9 m
Power: 350 w
Battery: 12 V, 80 A; 2 pc
Capacity: 1/2 persons
Where to choose popular and suitable places for bumper cars birthday?
How to choose a place to hold a birthday party? Currently, to be honest, it is so difficult for parents. Maybe now you can have a lot of choice to hold a party. Bumper cars birthday party can be the best choice for you to try new game for your kids. Meanwhile people can use battery powered dashing cars to indoors and outdoors. There are several places for people to hold a big and exciting birthday party, sports center, ice rink, autodromes, private villas, camping and etc. According to different site, we have different dodgems to choose. Wherever your site is, we will meet your needs. For instance ice rink, Dinis's ice dashing cars are the best choice for you. Not like ice skating, ice dashing cars can bump others and spin 360 degree. Therefore, to some extent, it can bring more exciting experience.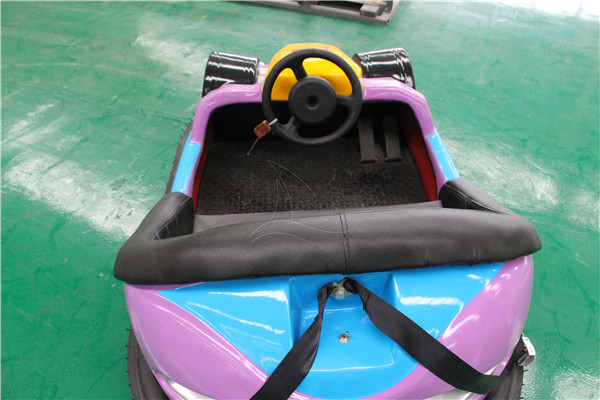 Parameters:
Hot Sale Water Bumper Car Dinis
Size: 1.9*1.2*0.9 m
Power: 350 w
Battery: 12 V, 80 A; 2 pc
Capacity: 1/2 persons
New way to run bumper car birthday party
Renting dodgems for birthday party. If you are shopkeeper, maybe you have several ways to sale you bumper cars in your country, sales directly and do business in amusement park. According to the market survey, the best way is renting. You can decide the cost following the time. According to our customers feedback from America, he has made big benefits by this way. Finally, you can sell second hand dashing cars for cheap price. Both of this way can make you be a millionaire.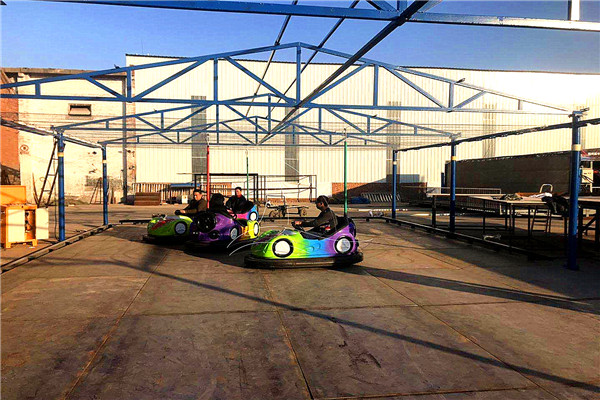 Parameters:
Floor-Grid Bumper Car for Sale Dinis
Size: 1.9*1.2*0.9 m
Power: 350 w
Battery: 12 V, 80 A; 2 pc
Capacity: 1/2 persons
Bump up the fun with three tips for a bumper cars birthday party
Birthday party location
Find amazing places to have fun is the most factor to win your boy's or girl's heart. If not, all of them will not feel happy. Ice rink, autodrome, camping are the best place to play bumper cars for birthday party.
Safety is necessary and the key to dodgems for a birthday party
Firstly, you need to teach them how to play bumper cars following instructions.and tell them to pay more attention to safe details. At the same time, there are a lot of kids and adults on birthday party. So you need make sure that their safety are under control. Finally, make sure that bumper car is good so that you can not use money to buy another one. If you rent from the store, you need to pay more.
How to choose the best suitable bumper cars?
According to your needs, we can give you different advice. If you want to hold indoor parties, spin zone dodgem, laser tag and bumper cars, mini bumper cars, both of them are suitable for you. So how about your place, i will give best advice to you.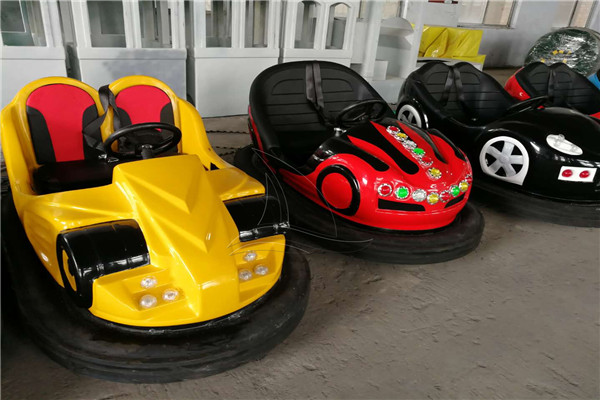 Parameters:
Popular Ground Bumper Car Dinis
Size: 1.9*1.2*0.9 m
Power: 350 w
Battery: 12 V, 80 A; 2 pc
Capacity: 1/2 persons
How to create new attractions when you hold bumper cars birthday party?
Firstly, you should decorate the site with dashing lights and awesome music. The atmosphere for birthday is very important.
Then, you should invite a lot of people to join this party. By this way, you will have enough to design the racing game and increase fun.
Finally, you should choose all kinds of beautiful and exciting portable bumper rides for your kids and friends. Let us have an amazing birthday party with families and friends.