Everything around the world is in change, at present the pursuit of personality is more popular with human beings. At the same time, personalized products are famous in all industries, especially amusement industry. Further more, Dinis Amusement Company will provide customized service with you.Therefore, Dinis keeps working all the time. Today Dinis develops a personalized cheap dodgem rides— inflatable bumper cars for sale. It is popular around the world. And it can give you a lot of fun when you play it. Our company has divided it into 3 hot kinds: inflatable water dashing car, mini inflatable dodging car, ice inflatable dodgem rides. All of them is famous for fun.
Inflatable bumper cars for sale
As we all know that traditional dodgem rides is a small battery dashing car surrounded on all sides by rubber bumpers. But a inflatable bumper car for sale is round which the designers install by the inflatable PVC material, that determines when you rides your electric dodgems to crash into each other. You need to inflate them in several seconds. Meanwhile they are easy to carry and install. Then they are the hot products in Dinis Company 2019.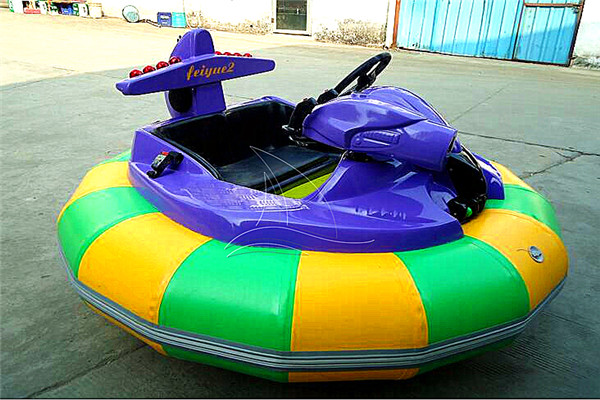 The three hottest types of inflatable bumper cars for sale
According to the features of inflatable bumper car, we divide it into 3 important types. Then kids and adults love to play when they want to relax and entertain themselves.
Inflatable water bumper ride
Water inflatable dashing car has been successfully added to many amusement parks and fairgrounds. The inflatable water dodgem has a huge difference from others. It needs large water pool to be filled with water and put the inflatable water electric bumper into the water. Then folks can rides. You can see a beautiful sky.
Mini inflatable dashing car
according to our mind, mini means so small, right? Absolutely. Dinis aims to create a new kind of product to play for kids. Mini inflatable dashing cars can protect kids' safety easily.At the same time, kids can have an happy time .
Ice inflatable dodgem ride
Ice inflatable bumper car is famous for some places with ice you will play. As we all know, if you play on the ice, the speed is very fast. And you must be constantly excited. Inflatable ice dashing car is the newest inflatable bumper at present in Dinis Amusement Company. we have sold products around the world. People of all ages love to play it anytime. If you want to play, please fasten seat belt to ensure your safety. It will give an thrilling trip.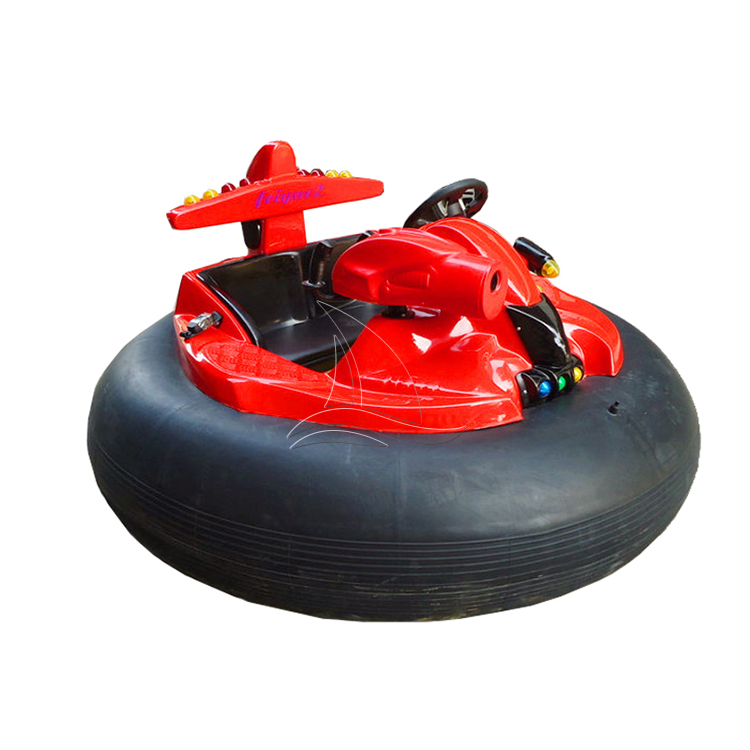 Best inflatable bumper cars for sale with high quality and cheap
The more investigations, the more profits you gain. This is the truth. Now most of entrepreneurs decide to run a new kind of business after a serious of survey. Obviously, there are several reasons about this question.
Cost-effective and high quality products It is a key for businessmen to success. So purchasing outdoor dodgems at competitive price, especially electric inflatable dodgems. They will increase your pocket. We will help you solve all the problems when you use. Our company is based on this concept to produce our goods, we believe it can make you and me success.
Technical personnel and innovation In Dinis with high-tech skills, there is a strong technical team who has very high requirements , and strive to achieve zero defect products. Meanwhile our company have good and high reputation in quality brand. The concept of design is particular. It differs according to different children's age. At the same time, this concept is involved parent-child interaction ability.
Reasonable and economic price Dinis, a manufacturer, which cut the middle dealers increase, has the lower raw material procurement costs. So the price in OUR COMPANY is lower than others. At the same time, you will gain more interests.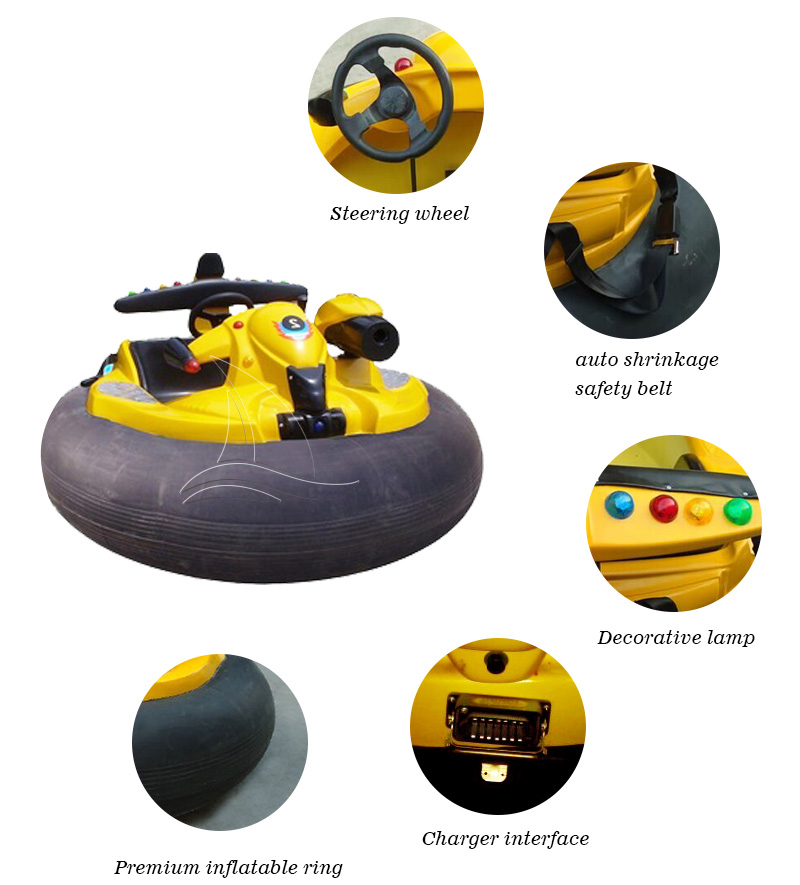 Why people choose inflatable bumper cars for kids?
Colorful appearance of round corners
Inflatable body bumper car for sale is no sharp corners like a life buoy. It will make you feel comfortable and safe, and give you an incredible journey. Kids like bright-color things and different kind of animal, they will fall in love with those products. They will not be tired of playing a long time.
More fun in playing
With face to face feeling and experience, when you crash with each other, you will have an satisfied feeling of victory. Electric and battery inflatable dashing cars ensure people to have more interest in playing for a long time. By this game, kids can give up electronic games. So this kind of game can reduce their eyesight problem. And help them close to nature and make friends with others. Finally, parents can make kids keep good health.
Environmental material
Most parents care about how to keep their children out of danger and pollution in life, even entertainment. The material of inflatable bumper car rides is made of glass reinforced plastics. This kind of material is corrosion-resistant and stable. So it can make your children be in good environment, whether they are in study or play.
Best choice about inflatable bumper cars for adults in Dinis
When parents ask their children to go back to nature and out of school, parents also follow children's step. Because adults live in a fast pace of life, they have to make money. Nowadays adults are asked to vary the pace at work. Adults can get out of work to make adults relax and back to family. Therefore inflatable dashing cars for adults are perfect choice which can remind of their happy and interesting childhood. Let them be a friend of their children. By playing, they can know each other well and strengthen emotional communication in case to prevent children from rebelling. Inflatable adventure dodgems make life better.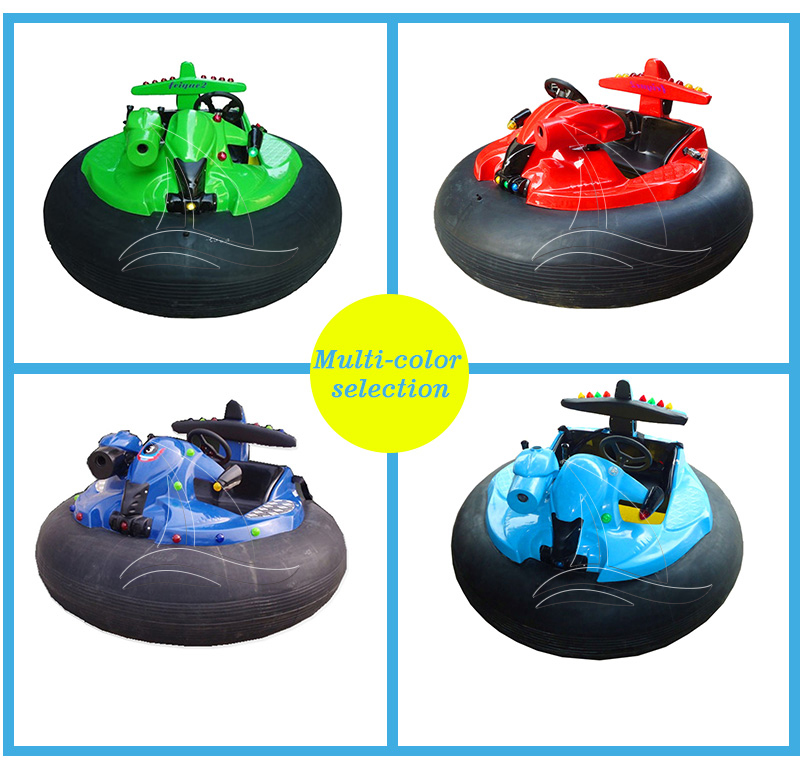 One-stop service about inflatable bumper cars for sale
One-stop service is before-sale online consultation and production process and good after-sale service. Those different services are the basis core value of competition. There are a lot of professional personnel to provide you with investment planning free and a variety of free tailor-made investment solutions before sale. We will reply you as fast as we can. When the cooperation began, we will report the production schedule to you every day, until the production is finished. Then we will begin customer tracking service for three months. Dinis not only conducts weekly counselling, but also provide more operating experience peer sharing. The lifeblood of a firm is closely related to interests. We are happy to give you a hand. Looking forward to your reply.