Dinis's indoor bumper cars are a bumping good time. The rules of the road don't apply here. Bumper into your friends and keep on cruising. It is easy exciting that people can not stop. Obviously, this kind of dashing cars is suitable for indoor places: shopping malls, game centers, supermarkets, indoor parties and indoor funfairs. The designers in Dinis have divided them into different kinds of products. According to different appearances, we have invented new indoor bumper cars, like SpongeBob SquarePants bumper cars. All electric bumper cars is loved by people. However, how to choose a good place to run business is very important. A good site can increase profits for you.
Top two hot sale indoor bumper in Dinis 2018
UFO indoor bumper cars for sale
UFO bumper cars indoor looks like an UFO. Therefore Dinis calls it UFO bumper cars. It is very suitable for kids and adults to play and ride. When you ride, it seems to be in space. For its small size, it can be called mini dashing cars or dodgem. It can make you excited and surprised. At the same time people can have a lot of fun and learn a lot about space.
Laser indoor bumper cars for sale
This kind of electric dodgems is amazing. Indoor bumper cars for sale. Because laser dodging cars are installed a laser gun. Meanwhile when you use the laser gun, music will come to your mind. In this way, people can completely be addicted on riding bumper cars. As we all know, they love the chance to bump around to their favorite music with laser lights and mirrored walls. Laser bumper cars indoor for sale bring a happy place to them.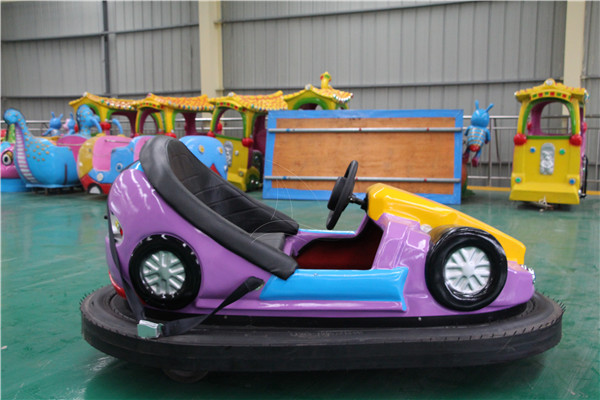 Parameters:
Motorized Indoor Transformers Bumper Car
Size: 1.9*1.2*0.9 m
Power: 350 w
Battery: 12 V, 80 A; 2 pc
Capacity: 1 person
New ideas of indoor bumper car for sale in Dinis 2018
With the development of economy, people have a good life. They want to improve the level of life, at the same time, they want to have a personal feature.
Therefore, Dinis Company come out with three new kinds of dashing cars: SpongeBob SquarePants, Tiger, Superman. The inspiration is from cute cartoon figures. Those kinds of famous cartoons are worth watching which can accompany people's childhood. Until now you still remember frequently. Kids are easy to attractive by those kinds of bumper rides indoor for sale. Kids of all ages love the delight of getting to ride on bumper cars inside. They will bring big profits to you.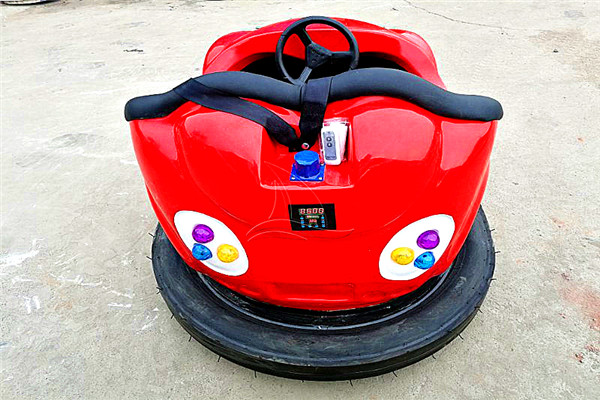 Parameters:
Kids Indoor Bumper Car for Sale 2018
Size: 1.9*1.2*0.9 m
Power: 350 w
Battery: 12 V, 80 A; 2 pc
Capacity: 1 person
Funny places to indoor play area with bumper cars
Bumper cars in shopping mall
On weekends and holidays, there are plenty of people to go shopping with their families. Kids can have fun when parents go shopping. It is very safe for kids to play dashing cars. The indoor workers can take care of your kids. Nowadays it is poplar and loved by people of all ages.
Indoor arcade bumper cars
There are a lot of games you can play, such as bowling, track train, naughty castle and so on. Those games are so fascinating that attracts people of all ages to play. Therefore adventure island dodgems cars is suitable to run here. You can have big profits.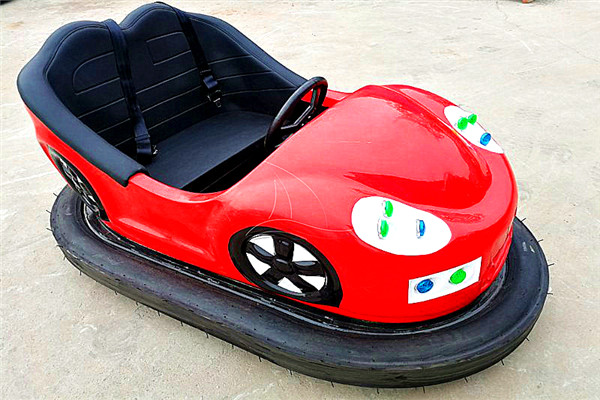 Parameters:
Top Mini Indoor Bumper Car Dinis
Size: 1.9*1.2*0.9 m
Power: 350 w
Battery: 12 V, 80 A; 2 pc
Capacity: 2 persons
The advantage of indoor bumper cars for sale in Dinis
Good and high convenience
When it is hot, cold, or raining, you can take kids to have fun. Kids can play indoor bumper cars anytime and anywhere. Here you can buy food to eat for kids. They can spend their whole day whether day or night to play dodgems.
High safety than others
Each bumper car can have a seat belt and hang rails. Both of them can make sure the safety of kids. The indoor workers can take care of kids out of danger. At the same time, parents can be allowed to stay indoors. You can see your kids when they are riding. It is safe to play dodging cars.
High profits
Because of its indoor business, it can open all the year. Whether it is hot, cold or raining, bumper cars can be used. Compared to outdoor dodgem cars, it is so easy to make money.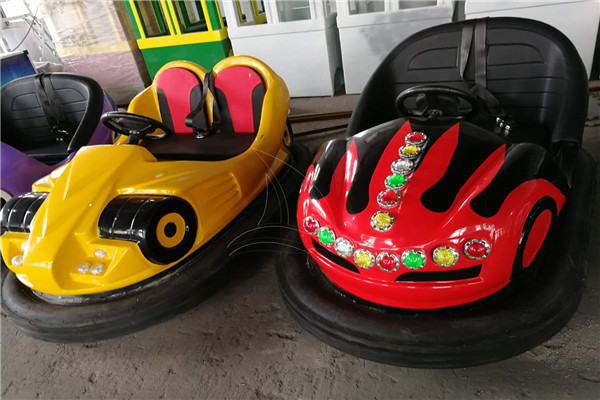 Parameters:
Indoor Bumper Car Portable Popular for Sale
Size: 1.9*1.2*0.9 m
Power: 350 w
Battery: 12 V, 80 A; 2 pc
Capacity: 1 /2 persons
How to choose the site to run indoor bumper cars?
Obviously, when you begin to run a new kind of business. The site is very important to choose. For indoor bumper cars for sale, what kind of things you need to think?
Indoor site is only good for small size amusement equipment. And indoor site has a height limitation. If the height is so high, it is not suitable for running big size equipment. Therefore, bumper cars are a good choice. This kind of business have no requirement in height. Dinis has different kinds of products to offer you. You can have more choice to come into use. However, there is a weight limit to run dodgems. If the site is on the first floor, it is OK. If not, the floor can not beat the weight. It is necessary to start business about indoor bumper cars. At the same time, it is important to install conveniently and easy to carriage to choose a site. By this way, it can reduce low cost. You can easily to control your process.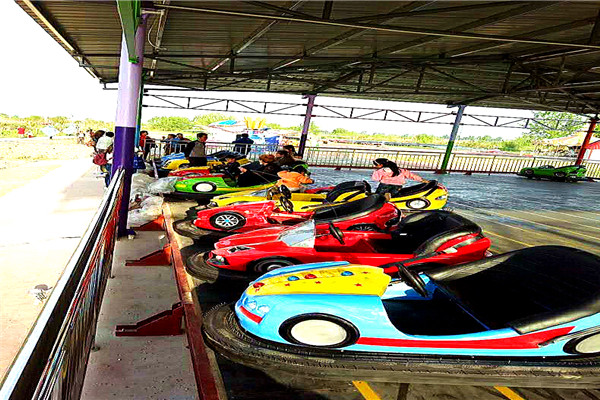 Parameters:
Floor-Grid Electric Bumper Cars for Sale
Size: 1.9*1.2*0.9 m
Power: 500 w
Voltage: 380 V/DC 48 V
Capacity: 1/ 2 persons
How to design indoor site to attract people to ride indoor bumper cars?
At first, you should choose the perfect and hot sale products, such as UFO dodging cars, drifting dashing cars, laser bumper cars and so on. Beautiful and unique products can appeal to more kids and adult to ride.
Secondly, you need to increase scene effect. People can be immersed in real scene. People will love this kind of site. Obviously, creating special light effect is necessary for the site to attract people of all ages who will like beautiful color.
Finally, different scene can use different kinds of music. Meanwhile you should add advanced audio equipment. Let people enjoy music when people are riding dashing cars indoor.