What is the funfair bumper car?
Now funfair bumper cars are popular around the world. Meanwhile they can be called dodgems. But people love both of them so deeply. Dodgems are suitable for anyplace where you are indoors and outdoors. How about add funfair bumper cars to your funfair game list? It can bring happiness and fun to you. Dashing car is loved by people of all ages. We can call "all-people movement." At the same time, it appeals to a lot of people. Therefore if you are planing to do this kind of business, Dinis is your best choice.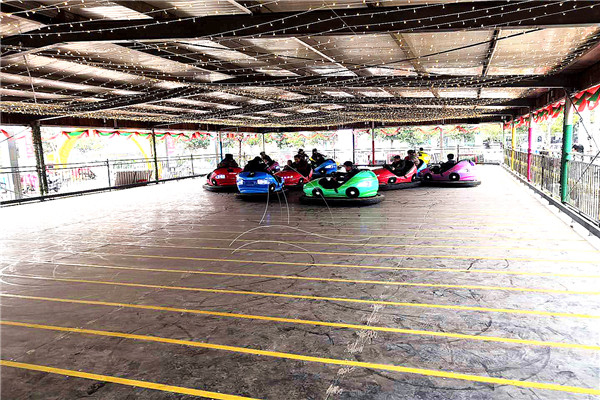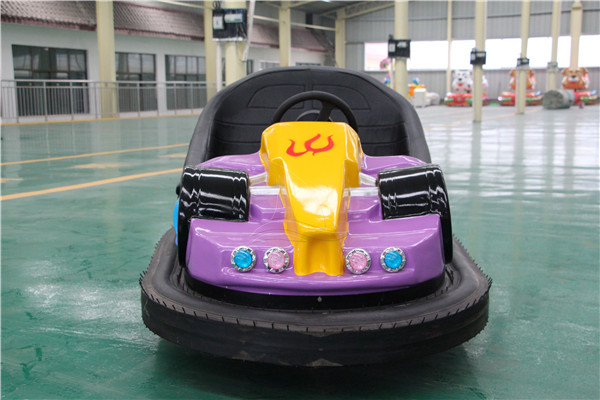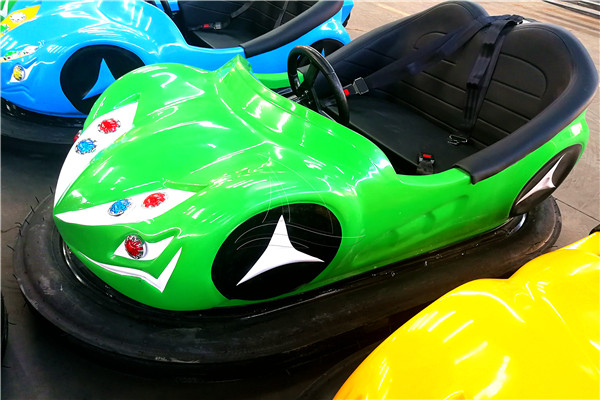 Bumper car ride technical specification
Note:
Specification below is just for reference. Email us for the detail information.
| Name | Data | Name | Data | Name | Data |
| --- | --- | --- | --- | --- | --- |
| Materials: | FRP+ Rubber | Max Speed: | 6-10 km/h | Color: | Customized |
| Size: | 1.95m*1.15m*0.96m | Music: | Mp3 or Hi-FI | Capacity: | 2 passengers |
| Power: | 150 W | Control: | Electric control | Service Time: | 8-10 hours/ charge |
| Voltage: | 24V | Charge Time: | 5-6 hours | Light: | LED light |
Top 1 hot sale fairground dodgem cars for sale Dinis 2019
Dinis has all kind of bumper cars, 3 kinds of fairground electric dodgems are on sale, vintage bumper cars,
Battery operated dashing cars, adult dodging cars. All of them is amazing and fantastic around the world.
Best vintage bumper cars for sale
This kind of dodgems is most ancient type. People can divide it into two kinds according to operating principle. One is battery operated vintage dashing cars, the other is ground vintage dodging cars. Both of us are popular in the world.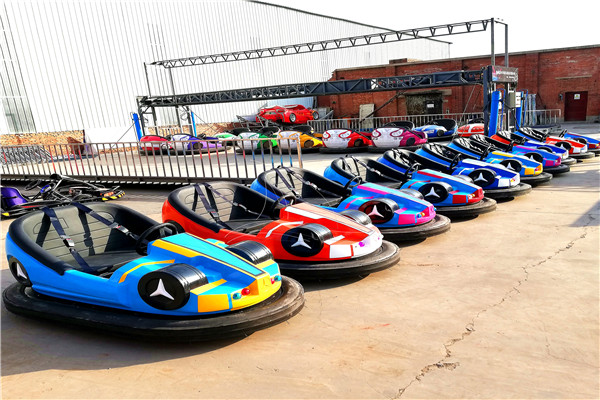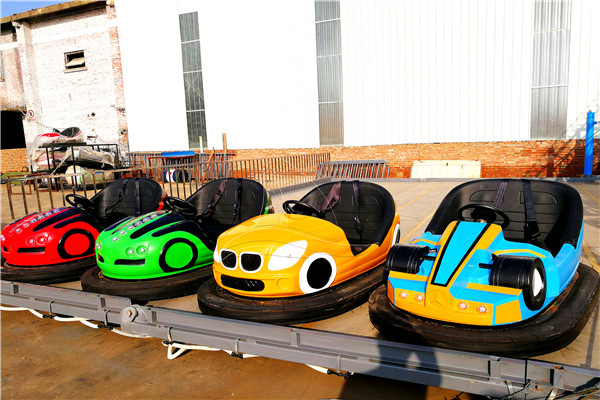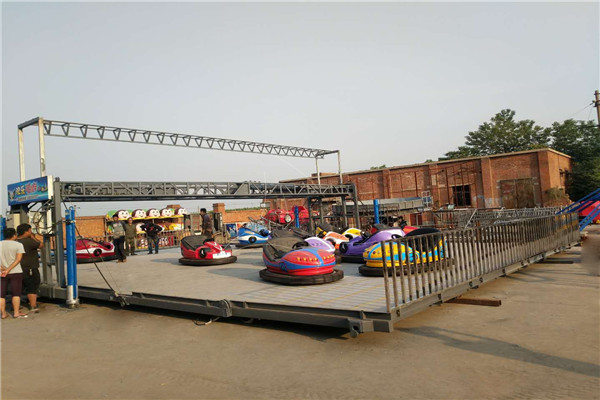 How to maintain and operate funfair rides as a operator?
Operators must be trained and qualified before they can operate independently.
Operators and maintainers must know the working principle, functions and operation methods and maintenance rules of the equipment so well that they can solve general malfunctions.
Before it works, the operators and services must explain safe matters. At the same time, they should confirm nobody in the platform and no obstacles in the site before playing.
Pay more attention to the dynamics of the field after the starting. When someone stands or special circumstances,you should stop and cut off the power timely.
During the operation of the portable equipment, operators are strictly prohibited to leave their posts. Before we use dodgem rides, workers need to do pilot operation and corresponding safety inspection.
By this way, we can make sure everything is in good condition.
In order to put it into use regularly om the following day, operators should clear up the site and maintain bumper cars after work.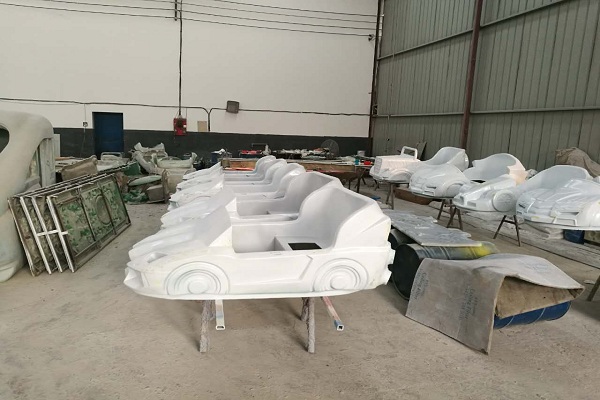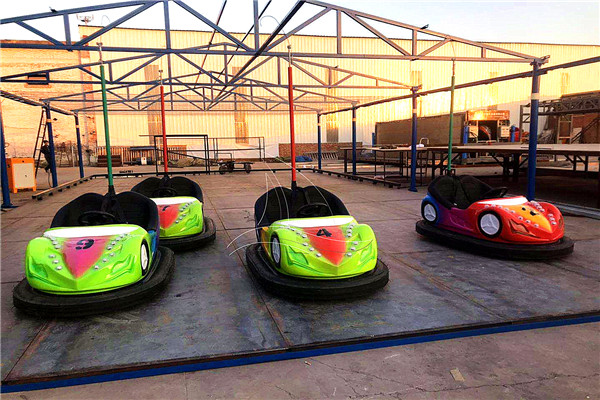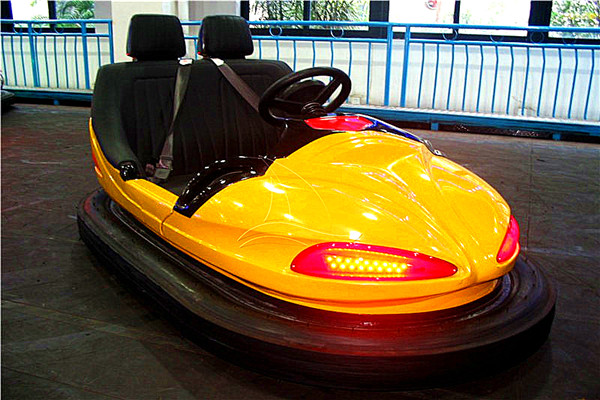 How to make funfair bumper car safe?
Carnival bumper cars are famous in the world, especially China. Everyone knows that kids like to play games with their friends and families. Nowadays funfair bumper cars are the best choice for kids and adults. But now there is still a important questions that how to make kids and adults safe.
Firstly, compared with real cars, this kind of bumper cars are very safer than other games. At the same time, kids and adults, especially boys, like to drive all kinds of cars to increase amusements. Funfair bumper cars provide possibility with their life. For slower speed, it can keep people safe.
Secondly, everywhere in the site,we have staff to look after customers. At the same time, Dinis can train you and operator until you operate them completely. And help you to control every emergency conditions.
Finally, we have the double seat belt. You can play carnival bumper cars without worry.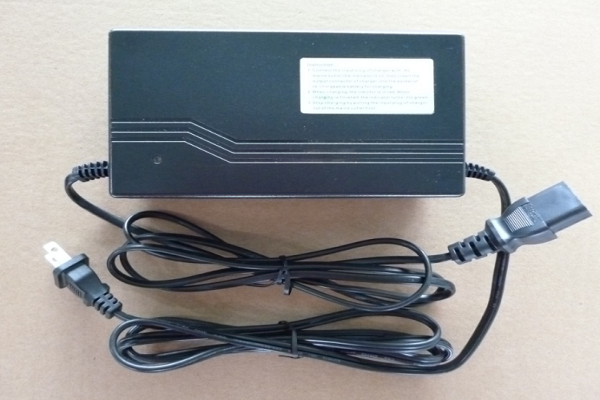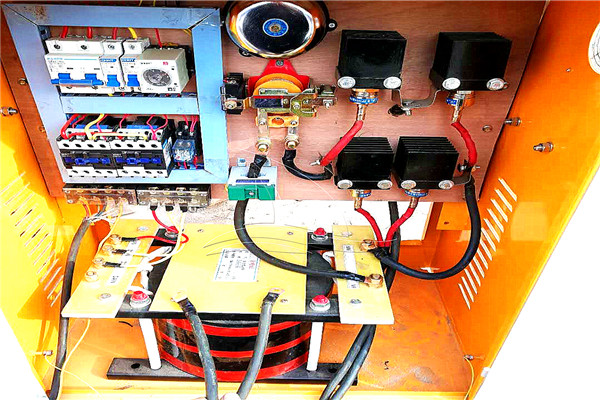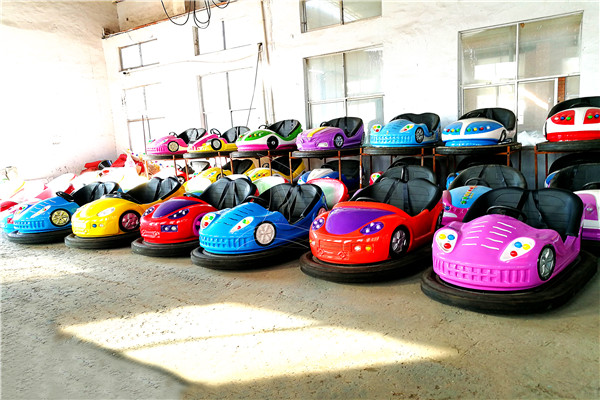 How fast do Dinis bumper cars go?
As we know, people can produce electric bumper cars in different sizes and appearances according to the different functions. This helps to the funfair investor to evaluate project field by providing wide alternative chance. Dodgems are qualified as mini, middle, large and maxi reason for sizes may differ regarding the chosen theme. People can have different theme choices by antique appearance wide and long, various animal figured bodywork cars.
However, whether all funfair dashing cars has the same speed when people drive it. Obviously, the same kind of motorized dashing cars may have the same speed,for example, battery bumper cars. They work by the battery. At the same time, the power is same. While the needed power is to 10 KW for 10 adults dodging cars on a platform, its only 4KW for 10 children dashing cars. Bumper cars funfair speed is less than real cars. Because safety plays an important role when you play Dinis amusement equipment. Finally, in order to keep thrilling, the speed of fairground dodgems for sale is fast.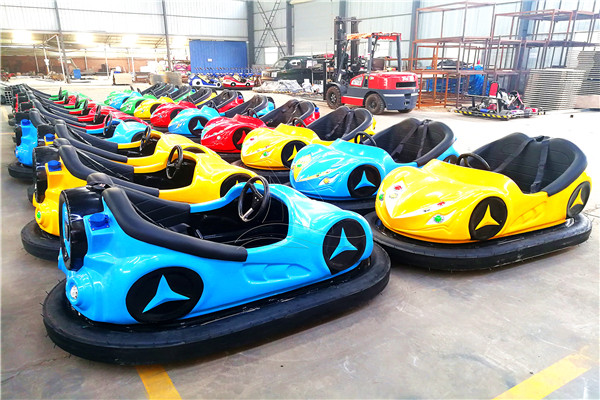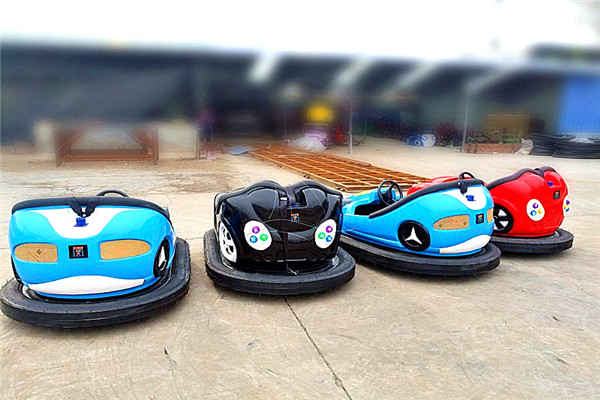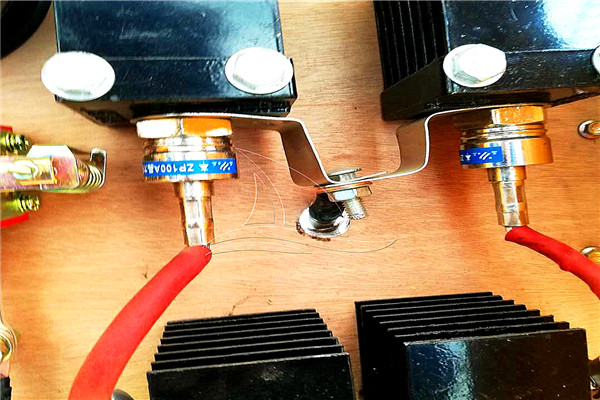 How do you think that bumper cars have wheels?
As we know, the real car has four wheels. How about a bumper ride? Maybe you will feel amazed. Because people can not see the wheels according to its appearance. But obviously, it has wheels like a car under chassis of the bumper ride. People install three tires to make the dashing car move. One in front is driving wheel. By this people can turn right and left. The others behind rubber tires are fixed and metal. Both of them can touch to the ground and make the dodging car move and spin 360 degrees. So as a investor, you need to learn products well, then you can make big profits.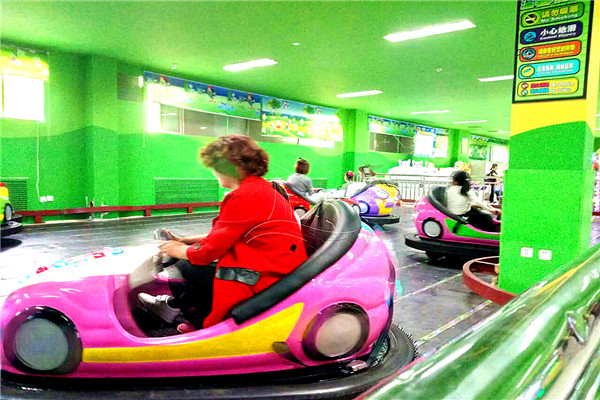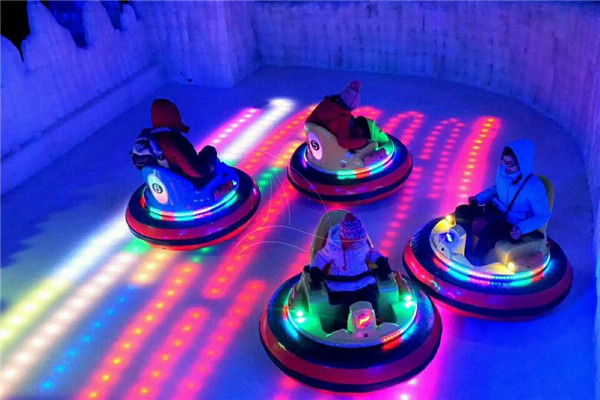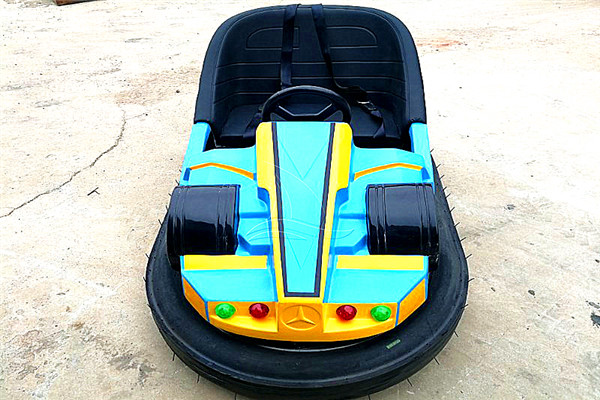 How to drive a funfair bumper car to get more fun?
There are several ways to increase fun when you play bumper cars. At the same times, people should pay attention to safety.
Be sure to fasten your seat belt.
Because you don't know when you will be hit, especially children. In case to hit the steering wheel , light bleeding, kids and adults need to fasten seat belt directly.
You should get the throttle under control.
For new friends, you will not control well like hitting the side or others, but also a hard step on the accelerator. Obviously, this is not right. You should slow down and turn the steering wheel, and then back.
The way of hitting is very important.
The best way to attack is the strongest rear-end, that means , hit the back of other dashing cars. Then next to the side finally is the front of the collision. By this you can get more fun from funfair bumper cars.
Perfect reverse.
Because bumper cars don't have brakes. And then how do you get back? Turn the steering wheel in the opposite direction. If you control it well, you can perform gorgeous reversing in the amusement park.
Can bumper cars drift? of course, if you learn to drift in the playground, it can attract the attention of the whole audience. But we know that drift is basically a sudden change if direction at very fast speed, so you have to go fast first and then change the steering wheel very quickly.