Do you want to have an amazing experience with your family, welcome to Dinis. There are many different types of amusement equipment. On the forthcoming Christmas Day, looking for an amused and adventured moment. Now Dinis has a long history in making vintage bumper cars for sale. Vintage bumper cars for sale is one of the oldest dashing cars in the world. But they are famous and popular from old times to now. However, compared to new products, it still has unique advantages. Meanwhile, in Dinis, we divide vintage bumper cars for sale into there kinds: ground bumper cars, battery powered dashing cars and sky-net dodging cars. Although they have many different features, all people likes to play and ride them. we want to share happiness with you.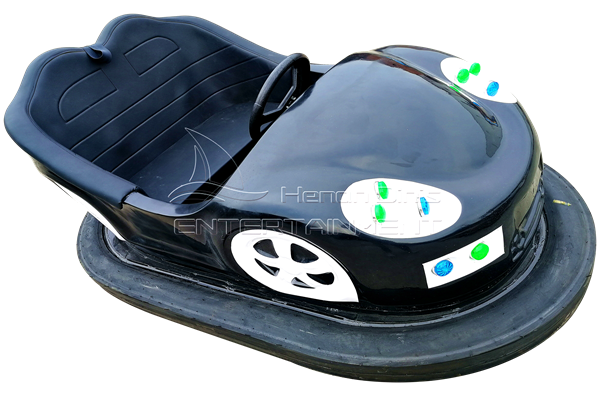 Parameters:
Vintage Battery Power Bumper Car
Size: 1.9*1.2*0.9 m
Power: 350 w
Battery: 12 V, 80 A; 2 pc
Capacity: 1/2 persons
Vintage bumper cars for sale
Vintage bumper cars for sale is a type of dodging cars which we use a rubber ring to surround it, allowing the riders to crash with each other. Classic electric dashing cars start to work by the power of electricity. Classic dashing car is easy to control and popular with different ages especially kids for its appearance design and the feelings of collision between cars. There are different types to provide in Dinis. If you want to purchase high quality dodgem ride, Dinis is your best choice.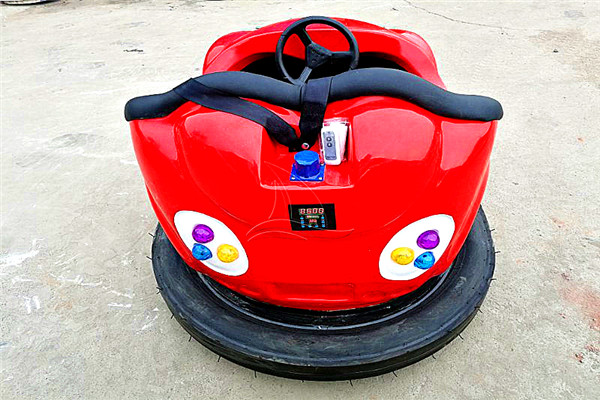 Parameters:
Amazing Vintage Bumper Car for Sale
Size: 1.9*1.2*0.9 m
Power: 350 w
Battery: 12 V, 80 A; 2 pc
Capacity: 1/2 persons
Top 2 types of antique bumper cars
Antique ground bumper car
Different ages between kids and adults can freely operate this kind of Classic ground bumper car. It works by earth mat which is installed stainless steel weather the cover area are huge or small (how much you can choose freely? But the price counts on the area ) on the ground. There are different colors products,like red, yellow, green etc. What colors do you want? Dinis can offer you low cost with high quality products. Meanwhile when you ride, you will feel the changes of electric dodgems in appearance. We use colorful LED lights to surround around the dashing car so that it can increase the feeling of fun.
How an earthing mat can be installed?
Firstly, the best earthing mat is always made of metal material. This kind of metal material is the same size board including copper, stainless steel and so on (Different metal material have different cost.)
secondly, grounding mat that are installed underground to form a very good (usually for extremely good lighting protection, or for extremely good systems required for EMI testing.) You need to dig up the ground to a depth, the fill dire on top of mats. An array of ground rods driven into the ground is a better technique. They work with the strips of metal. Then they are alternative throughout the floor. Installing spacers separate the strips and there is absolutely no grid in the ceiling. The strips carry the actual to function the bumper cars and the cars are big enough to continually cover minimum of two strips all the time.
Finally, the cars have a range of brushes on the bottom. Those brushes are in contact with the strips on to the ground. Obviously, classic ground bumper car can ensure the safety of entertainment.
Antique battery bumper car
Vintage battery bumper car is different from antique ground dodgems in operation of the power about machinery. Absolutely, it works by battery. Therefore you must charge it everyday and the available time of battery has limit. Therefore, it is more convenient, you can ride it to everywhere like real car.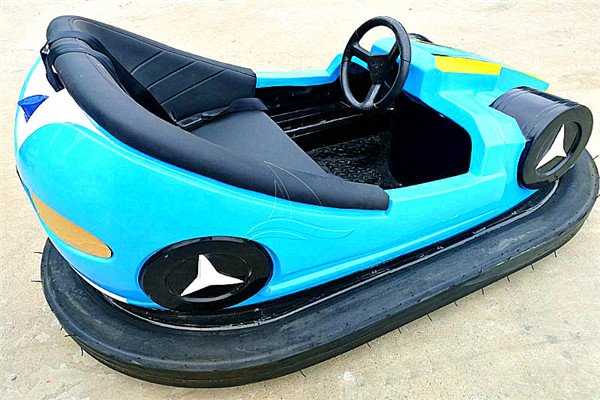 Parameters:
Vintage Bumper Car for Sale Park
Size: 1.9*1.2*0.9 m
Power: 350 w
Battery: 12 V, 80 A; 2 pc
Capacity: 1/2 persons
Unique feelings of appearance design for vintage bumper car
Different countries have different culture and aesthetics. The antique appearance of customized design is attractive and fascinating, like Volkswagen Beetle, Ford, F1 dashing cars. Those different old kinds of vintage dashing car bodies are famous around the world. Classic bumper rides pictures remind folks of the old times with your relatives and friends. You can feel the evolution process of cars and experience modern life. What kind of appearance design do you want? Dinis can provide high quality products with you.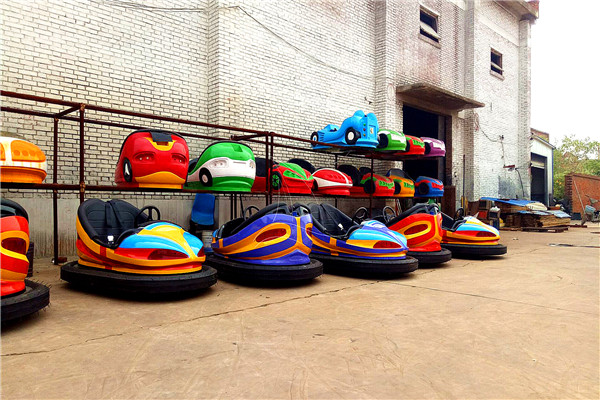 Parameters:
Vintage Bumper Car Hot Sale
Size: 1.9*1.2*0.9 m
Power: 350 w
Battery: 12 V, 80 A; 2 pc
Capacity: 1/2 persons
The huge differences between antique ground bumper car and antique battery bumper car
The using time in operation
Ground bumper car plays longer than battery dodging car, you can handle it all day except you switch off. But the later, you need to charge the battery everyday, if the power is used up, the car will stop working.
Economic cost
Ground dashing car costs higher. For the earth mat of ground bumper needs more investment for its cover area. However, vintage battery bumper car just needs to recover battery. (the battery limit is about two to three years) for labor budget you need more time to check your battery, if one day you forget to charge battery, then tomorrow profits is missing.
Convenience for bumper cars
Under some circumstance, classic ground bumper rides is worse in convenience than ground motorized dodging car. They all both used everywhere whether you are indoors or outdoors, but they have a big difference. Antique ground bumper car is settled. It means you can move the bumper car to other places without earth mat. If you do that, all of them will stop working. In terms of classic battery dodgems, you can ride them with battery to any place following your heart.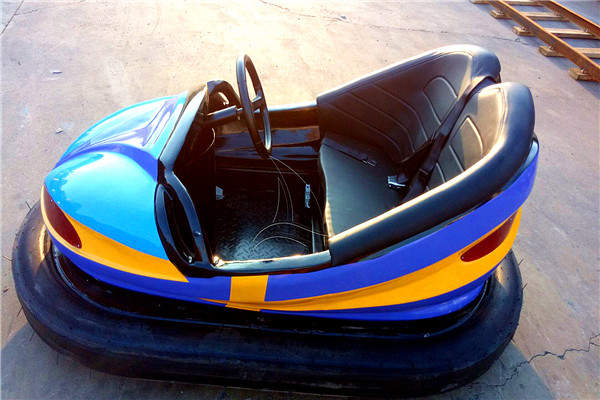 Parameters:
Vintage Bumper Cars Playground
Size: 1.9*1.2*0.9 m
Power: 350 w
Battery: 12 V, 80 A; 2 pc
Capacity: 1/2 persons
The advantages of Dinis vintage bumper cars for sale
Hot sell products around the world
Customized products available are based on your detailed requirements. Therefore, bumper cars in Dinis can satisfy with all kinds of client base. Today we have sold our products in Middle East, Africa and Russia and South America etc.
Competitive price without any third party
Investment of low budget without any third party can bring more benefits. You can directly contact with manufacturer. At the same time, you can purchase high quality products at low price in Dinis..
Best customer hotline service
24 hours/day phone services, 24 hours/day mail services. If you have any questions, they will give you accurate and satisfied answer.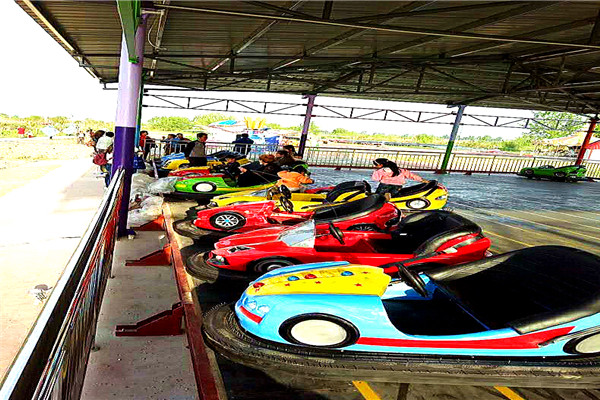 Parameters:
Vintage Bumper Car Popular 2018
Size: 1.9*1.2*0.9 m
Power: 350 w
Battery: 12 V, 80 A; 2 pc
Capacity: 1/2 persons
Best professional manufacturer
Dinis company is a global leading professional supplier of amusement park rides. As the top portable dashing car manufacturer, Dinis dedicates to provide customers the best-quality service, including the appearance customization of vintage bumper car for sale, we can manufacture all kinds of dashing car with different power supply modes, setting any shapes and appearances you want. The technology of products has been tested by China Quality Supervision. Our company testing reports have a lot, ISO9001, CE, OHSASI8001, ISO14001.
The designers with full experience and high design capabilities in Dinis have done in the area for many years.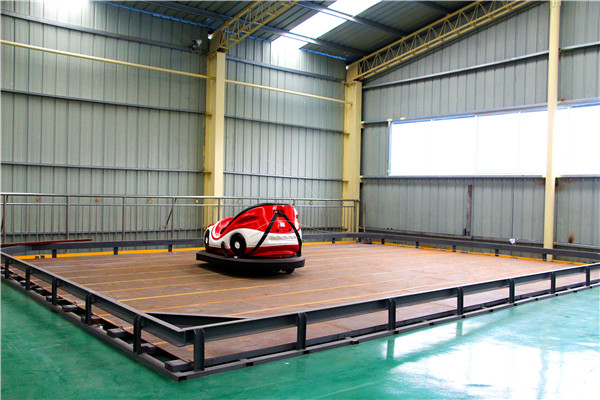 Parameters:
High Quality Vintage Bumper Car for Sale
Size: 1.9*1.2*0.9 m
Power: 350 w
Battery: 12 V, 80 A; 2 pc
Capacity: 1/2 persons
Standard exporting package and delivery
Different products in different container.
Firstly non-woven cloth packing bubbles, main parts use wood and iron stand package,
Then fixed in the container. You can protect the products perfectly.
Finally, you can save more time to think about your business.
Fast delivery and convenient transportation are necessary, you can ensure to use them on time.