What is the outdoor bumper car?
Outdoor bumper cars are a kind of dashing car which are suitable for outdoor places, such as theme parks, playgrounds, zoos and so on. This kind of dodgems can be divided into three kinds of dodging cars: outdoor ceiling-grid dashing cars, outdoor floor-grid dodging cars and outdoor battery-driven dodgem rides. All of them is welcomed by people of all ages. There are all kinds of electric dodgems in Dinis. With the development of society, all of things is in changing. Our company devotes himself to the development of product innovation and research. Dinis has made beetle outdoor dashing cars come into use. People love it very much. Come to our factory, find the reasonable outdoor bumper cars.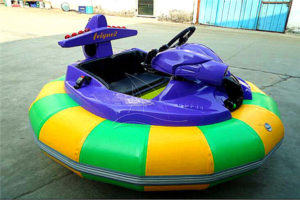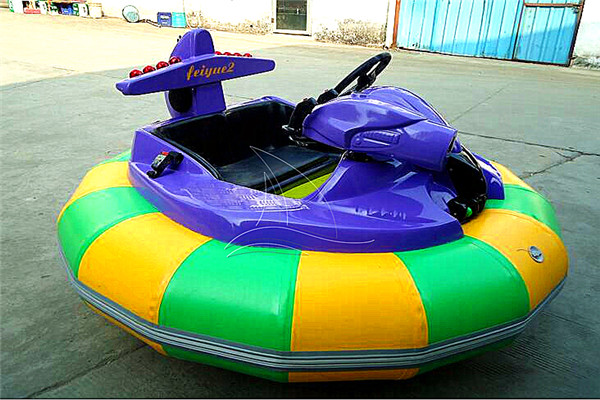 Everything around the world is in change, at present the pursuit of personality is more popular with human beings. At ...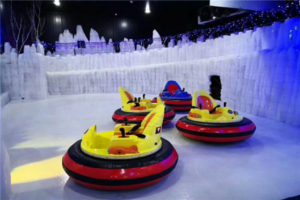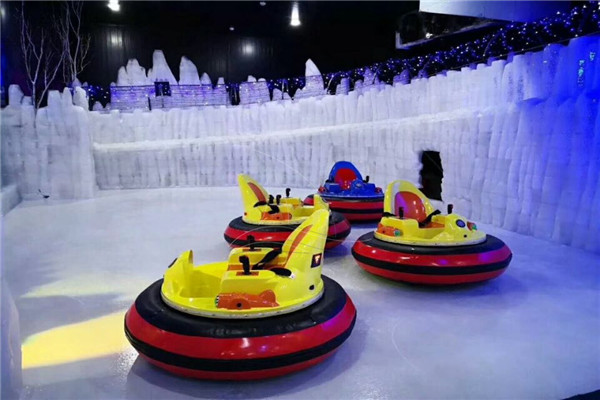 Ice bumper cars for sale is a kind of bumper rides which can work by battery. Ice bumper cars for ...

Bumper car ride technical specification
Notes:
Specification below is just for reference. Email us for the detail information.
| Name | Data | Name | Data | Name | Data |
| --- | --- | --- | --- | --- | --- |
| Materials: | FRP+ Rubber | Max Speed: | 6-10 km/h | Color: | Customized |
| Size: | 1.95m*1.15m*0.96m | Music: | Mp3 or Hi-FI | Capacity: | 2 passengers |
| Power: | 150 W | Control: | Battery control | Service Time: | 8-10 hours/ charge |
| Voltage: | 24V | Charge Time: | 5-6 hours | Light: | LED |
What kind of dashing cars can be used in outdoor places?
Obviously, we can divide dodging cars outdoor into three kinds outdoor bumper cars. But for the second one, it is most used as indoor dashing cars. If you want to used outside, we can help you.
Ground bumper cars outdoor
People can use ground dashing cars outdoor outside. It needs to install floor grid which can be 20 cm away from ground in order to protect it work regularly. At the same time, you need to cover the floor grid by building shed which is 3 meters high from the ground. In this way, it can protect your dodgem rides and earth mat can work as usual.
Ceiling-grid outdoor bumper cars
Ceiling-grid dodging cars are so traditional. But it is popular the same as others. There is a big difference from ground dodgems. It needs a ceiling grid.
Outdoor commercial electric bumper car
Outdoor commercial electric dashing cars are in fashion. They can work by battery. It is so convenient to ride. You can ride it to go anywhere. You can see the beautiful sight and feel real nature when you are riding.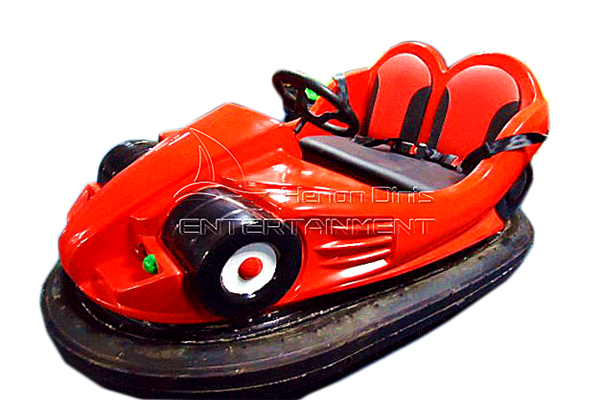 Parameters:
Indoor Bumper Car Hot Sale 2018 Dinis
Size: 1.9*1.2*0.9 m
Power: 350 w
Battery: 12 V, 80 A; 2 pc
Capacity: 1/2 persons
New products of outdoor bumper cars for sale in Dinis
Innovation can promote economy. Therefore, Dinis is always developing and researching new products to meet people's needs. Today, Dinis produce a new kind of dashing cars, beetle outdoor bumper cars. You will love it. It is famous for its amazing appearance like a beetle. Can you imagine that? If you want to have a try, please come to Dinis Company. This kind of dodgems can be used in outdoor places, such as amusement park, theme park, zoo and so on. Welcome you to visit zoo riding you beetle dodgems, kids will pay more attentions on your bumper cars.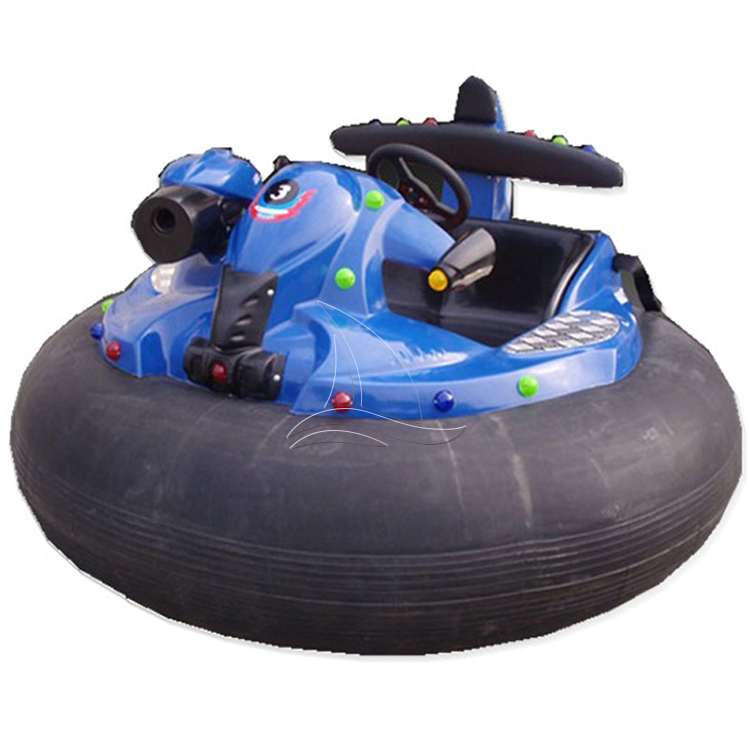 Parameters:
Floor-Grid Bumper Car for Sale Dinis
Size: 1.9*1.2*0.9 m
Power: 350 w
Battery: 12 V, 80 A; 2 pc
Capacity: 1/2 persons
Outdoor coin operated electric bumper cars on wheels
This kind of dodging cars can work by battery. You can operate it by putting coins into the slot, then it can work. It is suitable for people of 3-12 years old. At the same time, it works at low speed so as to make people safe. Kids love them so much and have a lot of fun. Dinis has one seat and two seat of this kind of dashing cars. Kids can operate it by yourself or with your friends. However, this kind of mini dashing cars is very low at the cost. Meanwhile it can bring big profits to you.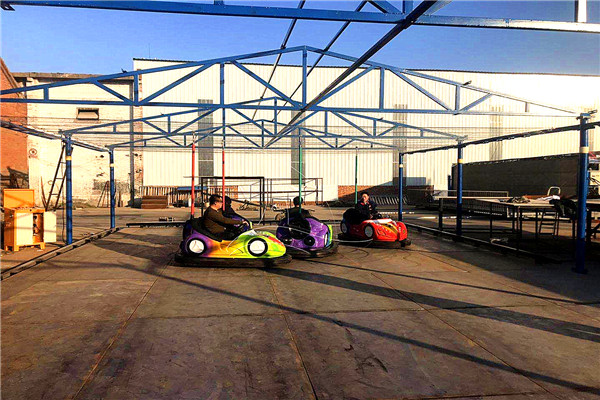 Parameters:
Outdoor Vintage Bumper Car Hot Sale
Size: 1.9*1.2*0.9 m
Power: 350 w
Battery: 12 V, 80 A; 2 pc
Capacity: 1/2 persons
Outdoor bumper car manufacturers china
There are plenty of outdoor bumper car manufactures in China. Dinis is one of the best manufactures in Zhengzhou. There are a variety of dodging cars in Dinis. Meanwhile we can provide customized service with you. Nowadays Dinis's products have been sold around the world, especially in Africa. Dinis can offer cheap dashing cars with high class. Carnival dodgems can be suitable for indoors and outdoors. Dinis offers you one-stop service and help you solve all kinds of problems. Dinis will help you make big profits.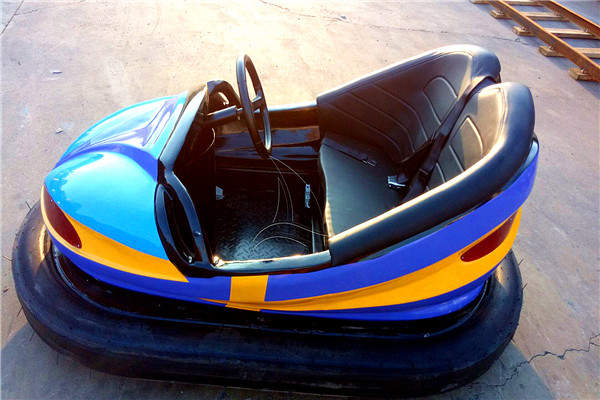 Parameters:
Top Adult Bumper Car for Sale
Size: 1.9*1.2*0.9 m
Power: 350 w
Battery: 12 V, 80 A; 2 pc
Capacity: 1/2 persons
What are the differences between outdoors and indoors bumper cars for sale?
The different requirements of the site
Requirements of indoor and outdoor parks are different. One is inside, the other is outside. At the same time, in general the cost of natural rental sites also varies. The same area with similar level of economic consumption, the rent is relatively higher the same as indoor amusement park than that of outdoor amusement park. To be honest, the cost of outdoor site is relatively so low. The cost of indoor dodgems' site is high. You need to decorate the site. It will cost you a lot of money. However, outside site does not need you do this. The weather can not impact on indoor motorized dodgems, but outdoor bumper cars are on the contrary easily affected by weather, geographical environment and other factors.
Different choice about equipment between indoors and outdoors
In general, different place is suitable for different dodging cars. If you want to run indoor dashing cars business, you should use light bumper cars and mini dashing cars. If the site is outside, each kind of dashing cars is suitable for operating.
Different marketing approaches
Generally speaking, indoor dodging cars for sale often use for attraction. You can divide this kind of card into gold card, silver card, ordinary card. The class of card is difference, therefore people can enjoy different discount. But for outdoor bumper cars business, this kind of means is so few. You can buy ticket with group which can give you a discount.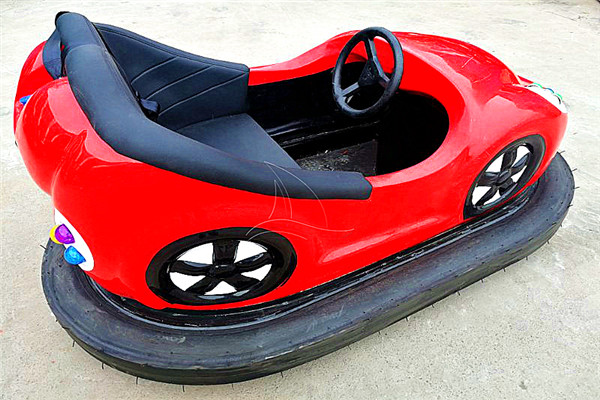 Parameters:
Floor-Grid Electric Bumper Cars for Sale
Size: 1.9*1.2*0.9 m
Power: 350 w
Battery: 12 V, 80 A; 2 pc
Capacity: 1/2 persons
How to care and maintenance outdoor bumper cars in a bad day, like a rainy day?
Rainy day is relatively wet, which is the best way to maintenance dashing cars for kids?
Firstly, the bad weather can reduce the life of bumper cars for abrasion on the outer shell. At the same time, the rust place can be re-painted by spraying in order to make sure the shape be in good condition.
Secondly, you need to replace the rivets in time.
Finally, you should protect your battery and power out of rain. Otherwise, the dashing cars can not work. If you have any question, contact us.